We spoke with this preschool-teacher-turned-slimer about their viral videos, how they got into slime, their failed attempts and how they became obsessed.
How'd you get into slime?
I am a preschool teacher and around 2016 I started seeing slime all over Instagram and Youtube so I set out so make some slime for my classroom and as it turns out, I was really horrible at making it! So after many failed attempts, I kept on trying and finally got it! Once I started making slime, I couldn't stop. I was obsessed and I found that it was all I wanted to do; especially when I was feeling anxious or stressed.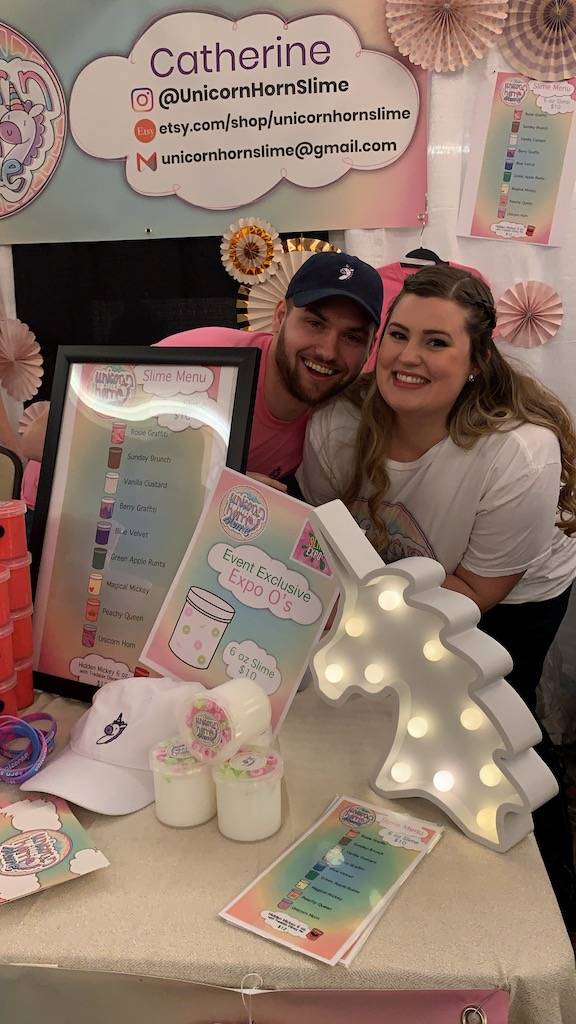 What are you known for?
I would say that I'm known for my pigment mixing or my clay mixing videos. My most viewed video has over 2.5 million views and it is a pigment mixing video. I really love doing them and coming up with new ideas for videos.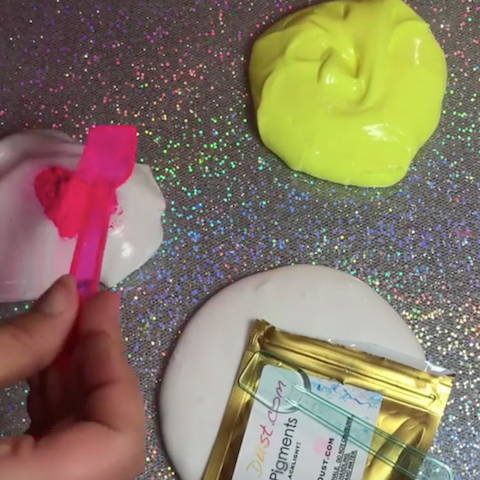 What do you bring to the slime community that's different?
I would like to think that my creative ideas spark other peoples' creativity and encourages them to try something new.
When did you open your shop?
I opened my shop in 2017 after my mom and my husband insist it has taking over my house!
What's your favorite slime and moment or memory with it?
My favorite slime is probably Magical Mickey. I'm a huge Disney fan so when I thought up the idea of having a color changing slime using a reusable Mickey shaped ice cube I was so excited. It is one of my favorite slimes that I make!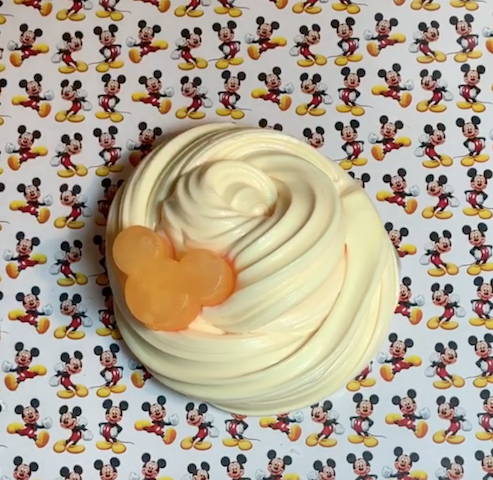 What's one thing the slime community would not know about you?
I feel like I share a lot with my followers, but one thing the slime community may not know about me is that I really don't like clear slime (even though I post videos of it all the time). I wish I did because it's so beautiful but truth is, it's finicky and I'm just not a fan!
Who do you think is a slime underdog (underrated slimer)?
This one is easy for me- @only.unicorn.slime on Instagram! She is so creative and makes the most amazing clay figures that she mixes into slime-it's amazing!