If you're like us, you're probably playing with slime all day while quarantined. There are so many different textures and scents that it's hard to just have one; we use different textures to soothe different stresses and satisfy our moods. We want to break down each texture and help you find your ideal slime.
What's your type?
This texture is known as the classic. It offers a thick, holdable texture and a slick gloss fresh out of the container. It's popular because it's great for poking and getting that "thwock" ASMR sound. It also makes incredible, loud bubble pops. If you're trying to work out some frustration, this durable slime is the one for you
Smooth like budddahh. This texture is creamy, smooth, holdable and squishable. It's our favorite slime to relax with when we're feeling tense. When it's fluffed up, it delivers soft sizzles that give us the tingles.
PS Butter is loved by adults as it's not nearly as sticky as some other textures.
Crunchy textures have subcategories such as bingsu (pictured), floam, slushee, and sugar scrub. They sound exactly as they are described: crunchy. Packed with various beads, they have amazing ASMR that is perfect for moments when you crave something severely satisfying.
Crystal clear slime is like playing with liquid glass, but it can also be all different colors including metallic depending on the pigment used. It's the perfect texture to mesmerize when you're feeling a creative block. It also makes amazing bubble pops, great poke sounds and serious stretches. It does melt quicker than other slimes so it's ideal for more expert slimers.
A sister to cloud slime, Icee is popular for its sizzles and moisturizing texture. It is a bit moist due to the instant snow in it. The sizzles calm our nerves.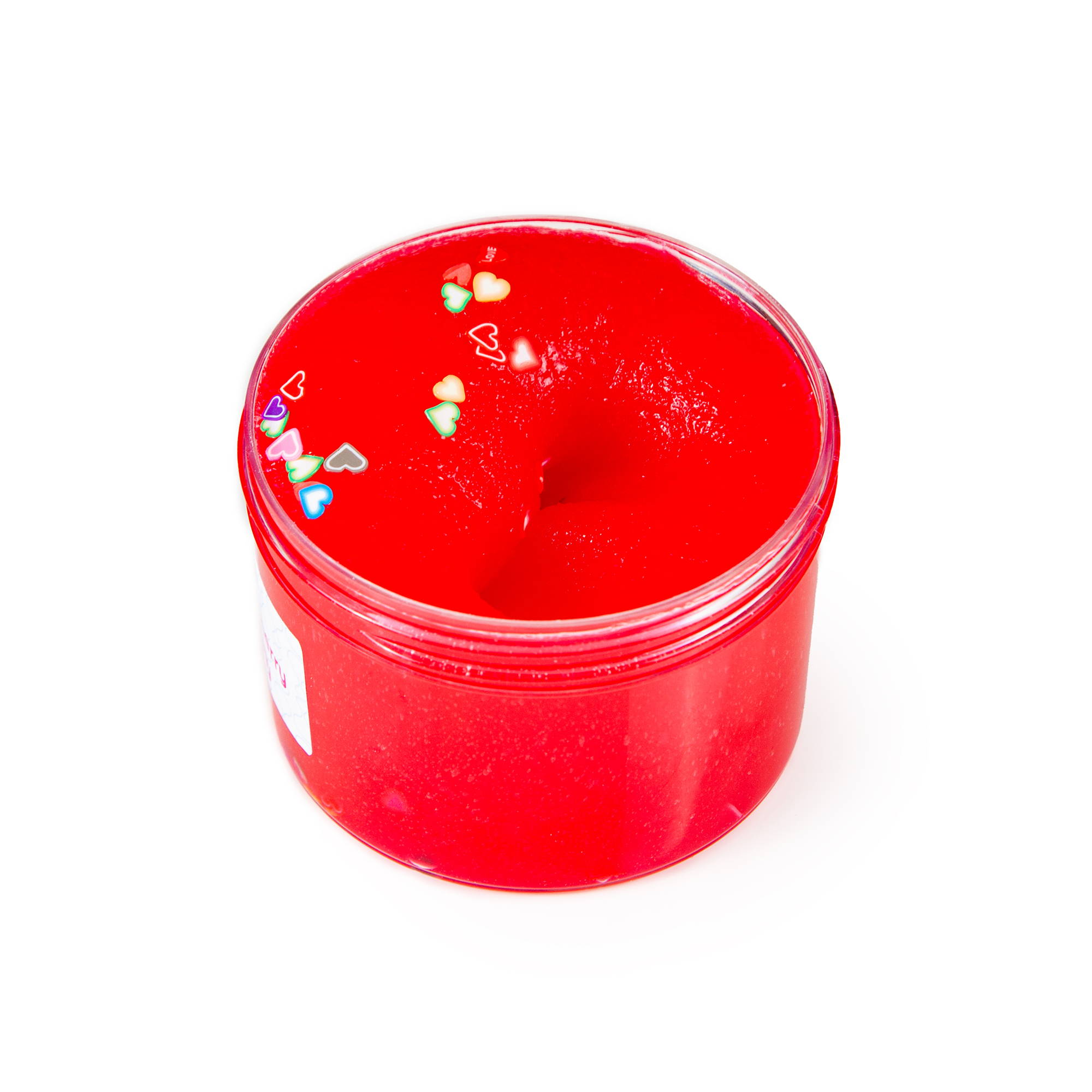 Pictured: First Kiss by Sloomoo Institute
Jelly is a clear slime base with a tiny bit of snow to give it that extra texture. It's thick, not too sticky, and perfect for bubble pops.
Fluffy, light, quiet, this texture is perfect to play with on a calming afternoon. We love drizzling it effortlessly while listening to soothing instrumental music.
PS Cloud is also loved by adults as it's not nearly as sticky as some other textures.
Cloud creme ediCloud creme is similar to a cloud dough but without clay so it's not quite as fluffy. It's delicious and pillowy with soft sizzles.
Cloud dough is a squishy texture that is plush and squeezable like a butter slime, but soft and fluffy like a cloud slime, which means it's the best of both worlds. It's also super inflatable and airy - perfect for adults and kids.
DIY clay slimes are a little bit extra and that's why we love them! The base slime may be any texture you like from above and then the topper is clay, often sculpted into something cute like bubble gum, an animal, a donut, etc. You mix it into the base slime, morphing it into an entirely new texture.