Slime Paintings with David Richard
Slime is an art form and transformative in nature. It takes the shape of its container and because of the nature of the compound, it makes for for an excellent art supply.
One of our team members, David Richard (you may remember him from his wild Sloomoo Falls antics!), is an artist and he started incorporating slime into his paintings, giving his work a whole new level of texture.
We talked to him about his slime art process as it's an amazing way to be creative and upcycle slime at once.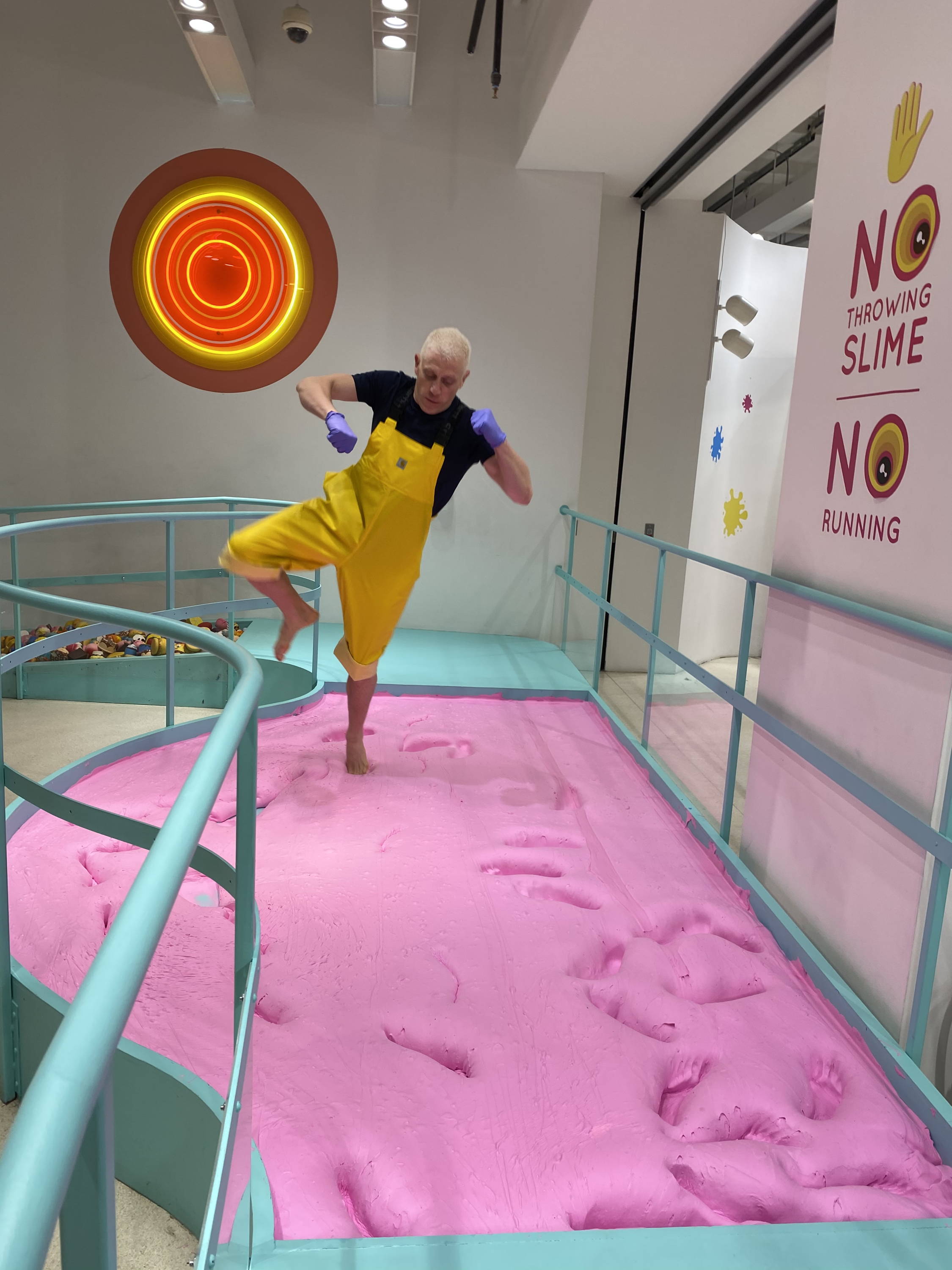 What/who inspired you to get into art?
My granny was a painter. She made mostly traditional works such as landscapes and still life pieces. I learned from her at a young age.
How long have you been painting?
I started drawing first then started painting. I've been doing it my entire life but I stopped for about eight years when I moved to NYC. I resumed again in 2017.
What about slime inspired you?
I had never even made slime before, I like anything creative. Slime is just versatile; it has benefits for every age.
Photo care of: David Riechart
How do you incorporate slime into your art?
I started with a portrait, but instead of paint, I used slime. I liked the look and from there, I kept experimenting. Slime makes great abstractions, especially the way the colors and slime textures blend together.
What is your favorite texture to use?
Clay is the easiest and sticks the best to the canvas, but I like the look of bingsu beads. They're just finicky to use.
What is your favorite type of slime to play with?
I love the look of metallic clear slimes, but my favorite is bingsu bombs.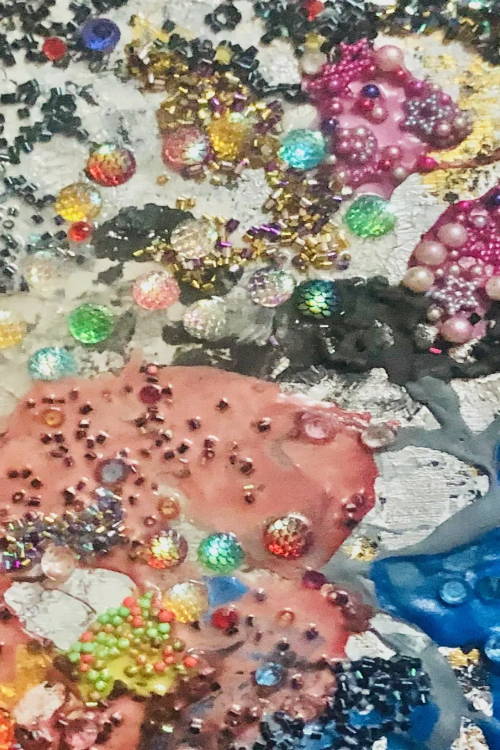 Photo care of: David Riechart