Meet the architects behind the structure of Sloomoo Institute...
Sloomoo Institute is full of slime, but it isn't made of slime. The group of architects at Method Design helped bring our founder's ideas to life and make Sloomoo Institute even possible! From the sleek vats holding gallons of slime to the custom slime inspired construction of the DIY bar, Method Design exceeded our expectations.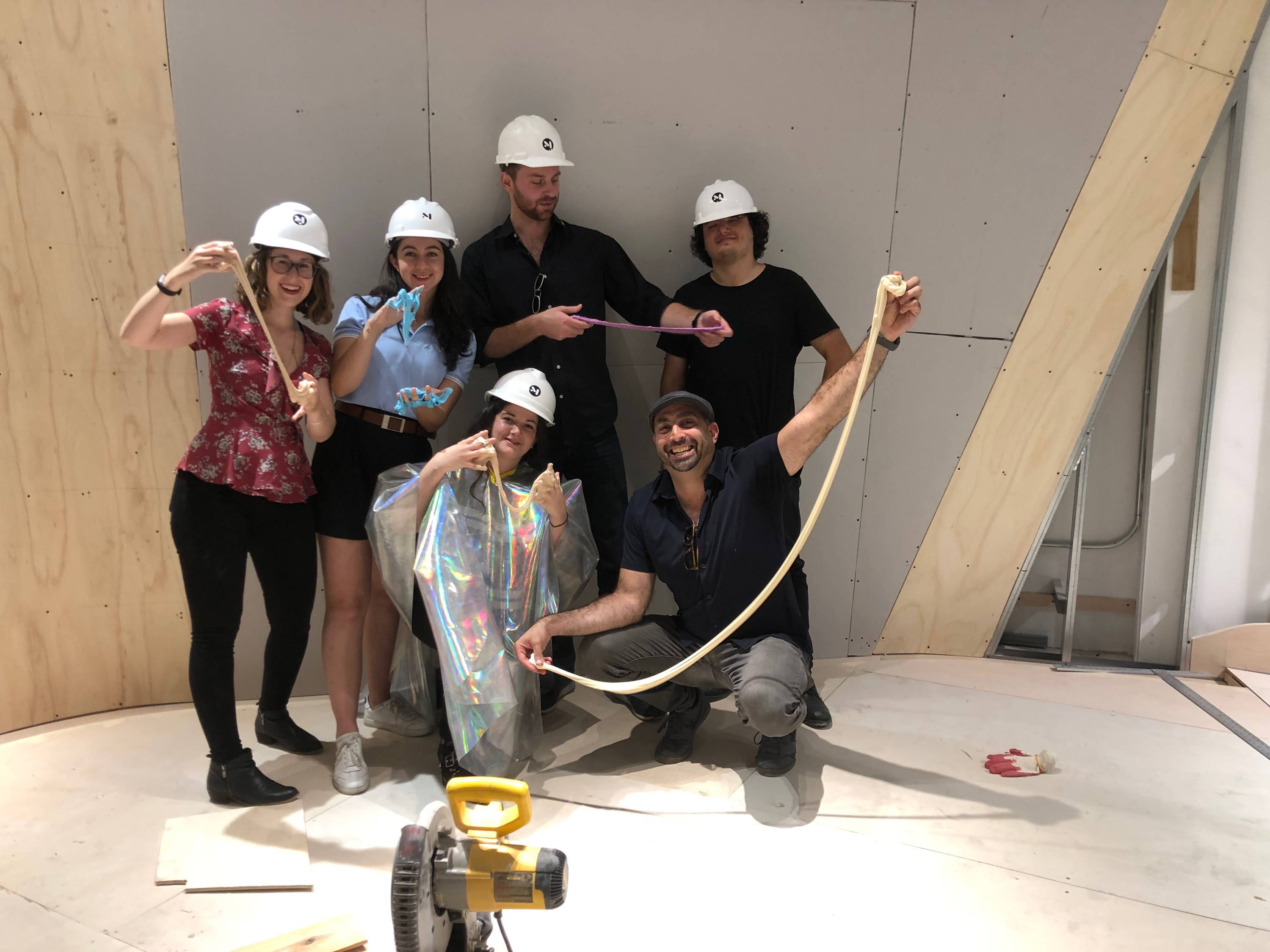 Photo care of: Method Design
How did you get involved with Sloomoo?
We have a really great history working with Sara Schiller on her meetings business called MEET. We've been the
architects
of most of their locations, and partnered with Sara on the design. As such, it was an easy choice for my business partner and I Reese to do another project that Sara was involved in.
What has been the most challenging part of developing the space? 
There's the most obvious challenge which is the length of time the space will be up and running as a pop-up means you have to be considerate of budget and type of construction in a way that is different than a space you are building to last for 20 or 50 years. But the big challenge is really simple; this is a novel place. No one has ever conceptualized what it would be like to inhabit a narrative experience focused on slime. So our team with Sara, Karen and the other folks working with us have had to create a way of thinking as much as simply designing the place.
What is your favorite part in the space? 
I don't have a favorite part; what I am most proud of though is that we have managed to make something that is going to be an experience for people at all scales and senses of experience. Our walls will push and pull people in a way that is reminiscent of the action of slime, the vats and DIY desk will give people places to play with and present slime like they never have before, some of the experiences will allow you to interact with slime in ways you can't do at home; the fact that we got all of this to happen concurrently in one experience is something I am proud of!
How did you get into architecture? What has been the project you are most proud of? 
That's a long answer. For me its a calling; I love getting to think about making the built environment that people inhabit. That what we design can make someone's life better in a given moment when they open their eyes when they wake up, or if they are having a tough day at work, or making a space that can help someone help someone else--that is exciting to us. And I think all of that came from my parents, who on the one hand encouraged a boundless imagination, and on the other hand taught me to be very comfortable with what is real and what we are constrained by (my mom was a teacher and my dad was an accountant and I think m ebeing an
architect
is a nice merge of those two!). As far as favorite project.......SLOOMOO of course!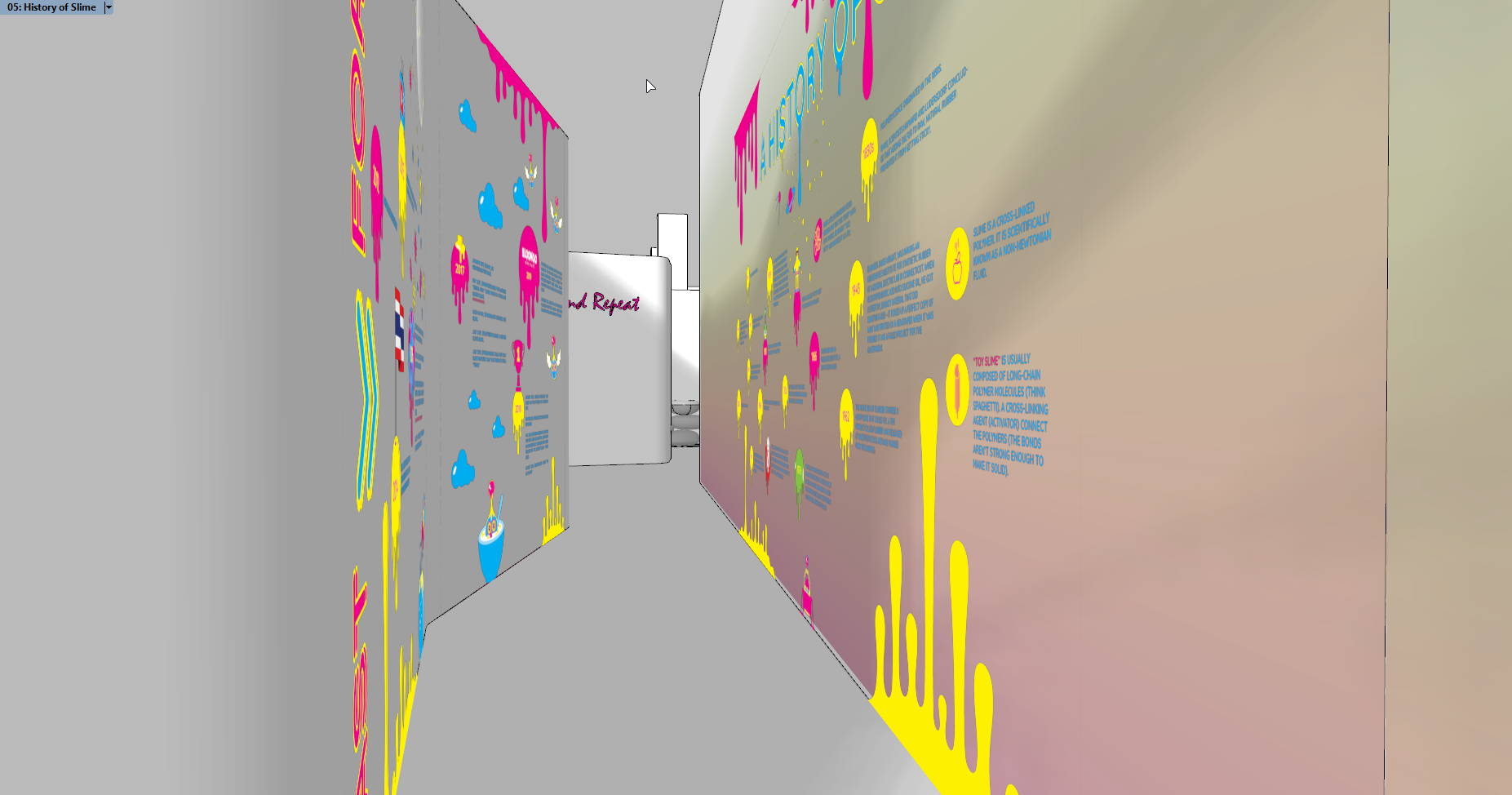 Photo care of: Method Design
How is your office reacting to slime? Are they all slime-obsessed? 
I am talking to my insurance company about 'Loss of Business Insurance' because of slime! All kidding aside, we have relatively stressful jobs, and whether its taking a conference call, sitting in a design meeting, or sitting at lunch, the staff are playing with it nonstop. They love it.
How did you come up with the layout for Sloomoo? 
The original ideas for the wall layouts came from the fact that we knew Sara and Karen really wanted to create this active narrative experience that at times slowed you down enough to take in a really cool moment, like the Dump, the Lab, Sloomoo Lake, or the DIY Bar. So for us we literally created an architectural language of space that expands and contracts to help move people through certain types of experiences in one way, and then arrest people's motion to absorb these stage sets in other ways.
How long has the development process taken? 
The first sketch was produced on January 16th, 2019!
As Sloomoo goes on a world tour, how do you see the spaces developing? Do you plan to keep a theme? What is the current theme? Or will it change depending on the location? 
I think there are certain elements that we aimed to make identifiable, that are definitely one of a kind, and will definitely remain the same. The vats, the DIY bar. We are working with a custom fiberglass manufacturer in North Carolina to make those parts--so those things will continue as-is. As for the rest of it, I think the spirit will remain the same, because Karen and Sara have given the design team such consistent, clear direction about the experience, and the design has come right out of that.
How does the design of the space play into the increasingly important need for retail to be experiential?
What we are doing here is not only experiential, its experimental. Most POP-UPs, the person who comes to the space is purely a passive consumer of information. Karen and Sara were explicit about that being the opposite of what the Slime Community is about, and as such what Sloomoo Institute should be about. So whether it was their programming of the place or our designing it with them, we were constantly mulling over what it would mean to make a place where the users added to the experience.  Again; no one does that. Especially on Broadway in Soho. We are making something that helps people to make something for themselves.
What is your favorite slime or what was your first slime?
Boyfriend Slime was my first, Cloud is my favorite. And those are the only ones I can use, because I still have SSHS (slime sticky hand syndrome)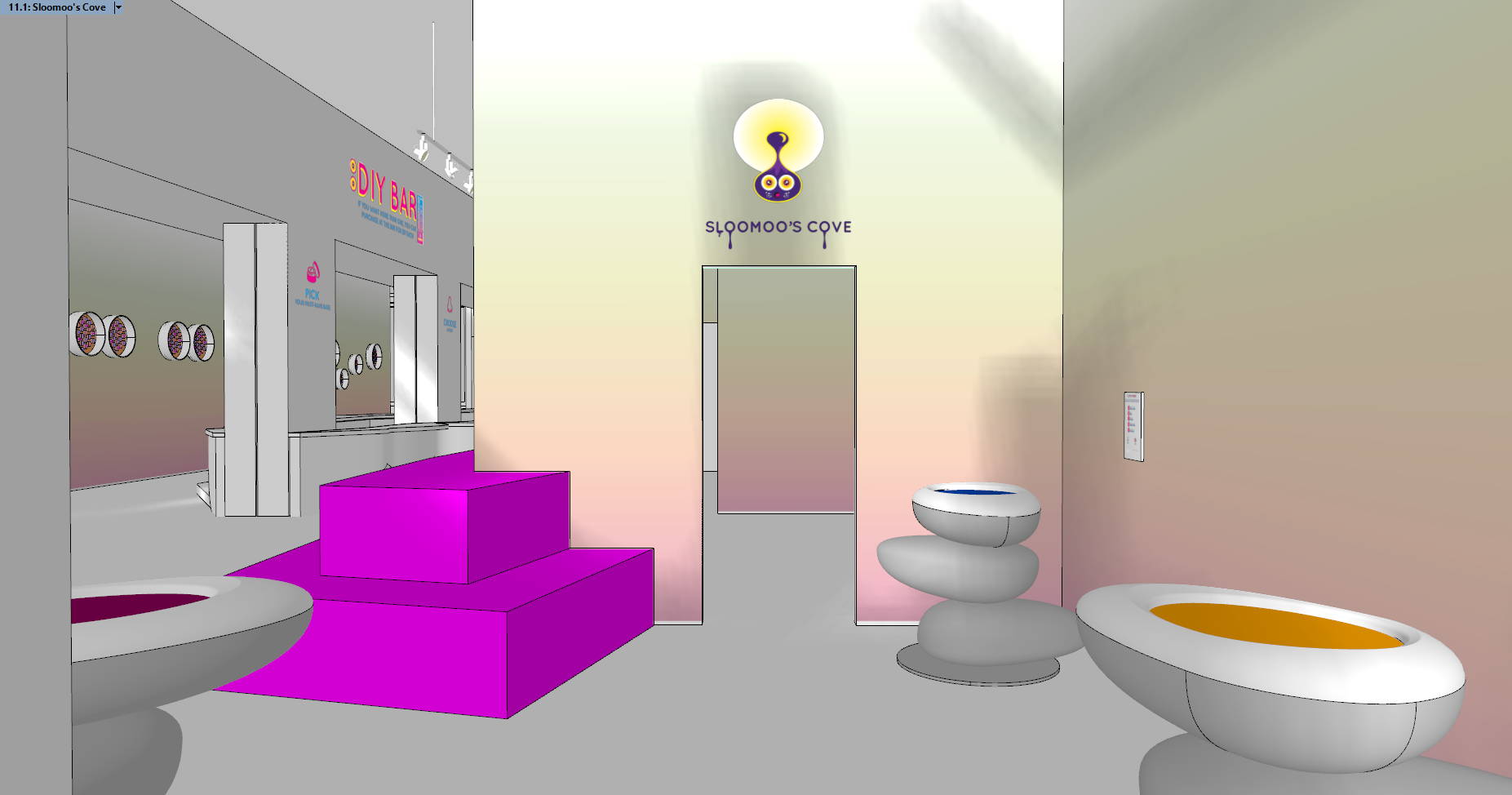 Photo care of: Method Design