Teacher by day, slimer by night
Photo care of: Bookshelf.slimes
How did you get into slime?
I discovered slime in August of 2016 when I moved into an apartment away from my family for the first time. I saw slime videos on instagram and I was instantly hooked! I started making it on my own constantly and my best friend motivated me to create my own slime account to sell what I made! The rest is history.
What are you known for?
I'm not totally sure how to answer this, but I think I'm known for sharing encouraging words and being transparent with my feelings and experiences. Since the very beginning of my account, I have been open about my personal experience with mental health and I try to share the words of wisdom/encouragement that I needed to hear several years ago, incase someone else needs it now. I want to be known as someone who is kind to other and makes people feel better.
What do you bring to the slime community that is different?
I think I bring a relatable presence to the community. I'm 28, so I fit in with the adults but I feel like I'm barely an adult so I fit in with the kids too. Catch me doing my taxes with one hand and eating dinosaur-shaped chicken nuggets with the other.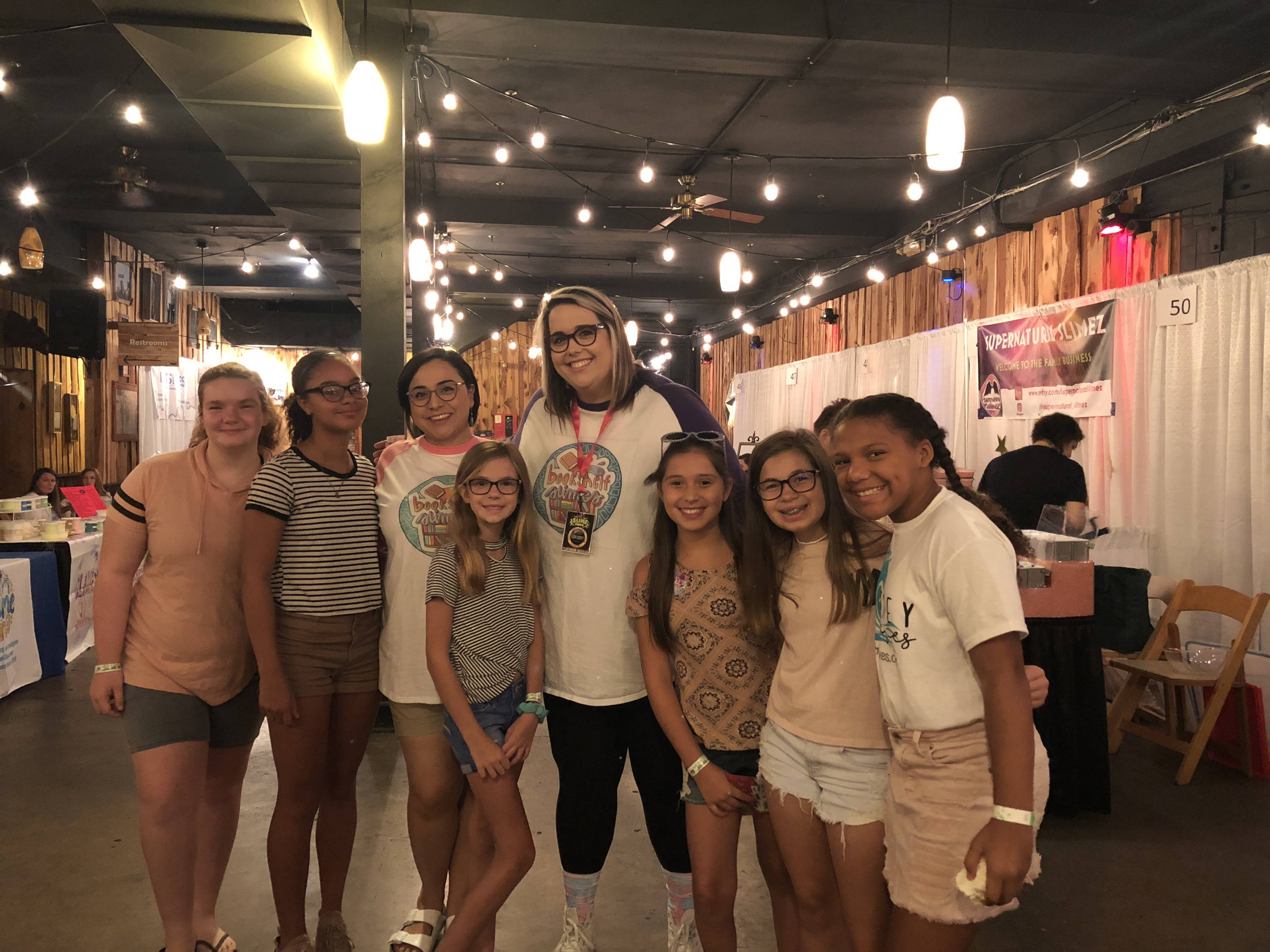 Photo care of: Bookshelf.slimes
What's your favorite slime and moment or memory with it?
There's so many, it's tough to narrow it down to just one! But my first slime I ever bought was "cotton candy trix yogurt" from @glitterslimes in April of 2017. I was so obsessed with it and the smell of it that I carried it around me just to smell it. I even brought it to school with me so that my students could smell it too! It was my first ever scented slime and it was a game-changer for me.
Spill the slime. Tell us your worst slime-making disaster!
The first time I ever tried to make slime was probably the worst ever. I added glue to a mixing bowl and added straight water, then tried to add borax powder to activate it rather than taking an extra step to make activator... but it wouldn't activate no matter how much I stirred it. I just kept adding more borax, then more water, to the point where I filled nearly half of a trash bag with that sticky, chaotic mess. I don't know why I didn't just follow the directions in the first place!
If you were on a deserted island which slime would you take and why?
If I only get one, it would have to be cigar city from @slimejellies! The texture is perfection and the scent is really calming and nostalgic.
Who do you think is a slime underdog (underrated slimer)?
There are many talented underrated slimers in the community, but my favorite recently has been @maruchanslimes! her quality is great, she has cute ideas, and her follower count is under 10k!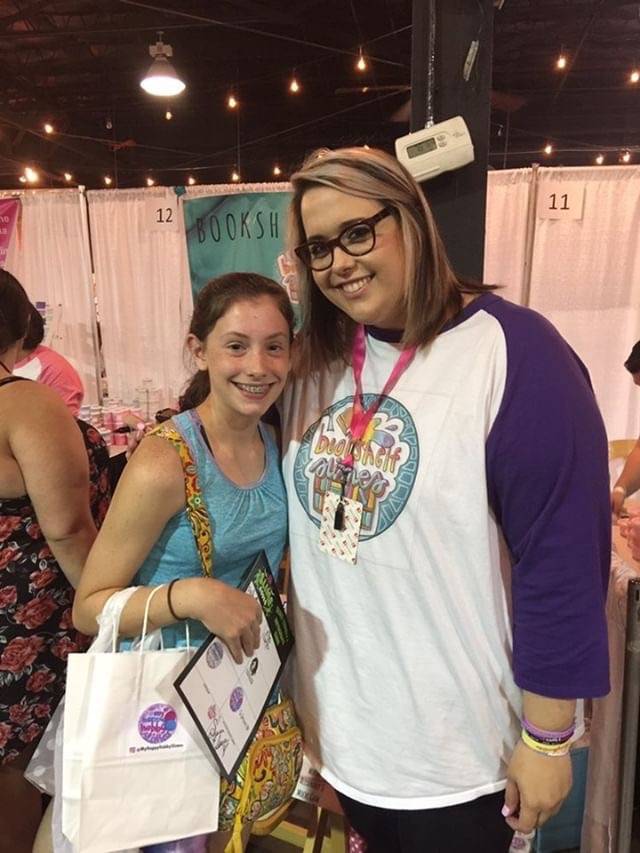 Bookshelf.Slimes with a fan at a slime convention