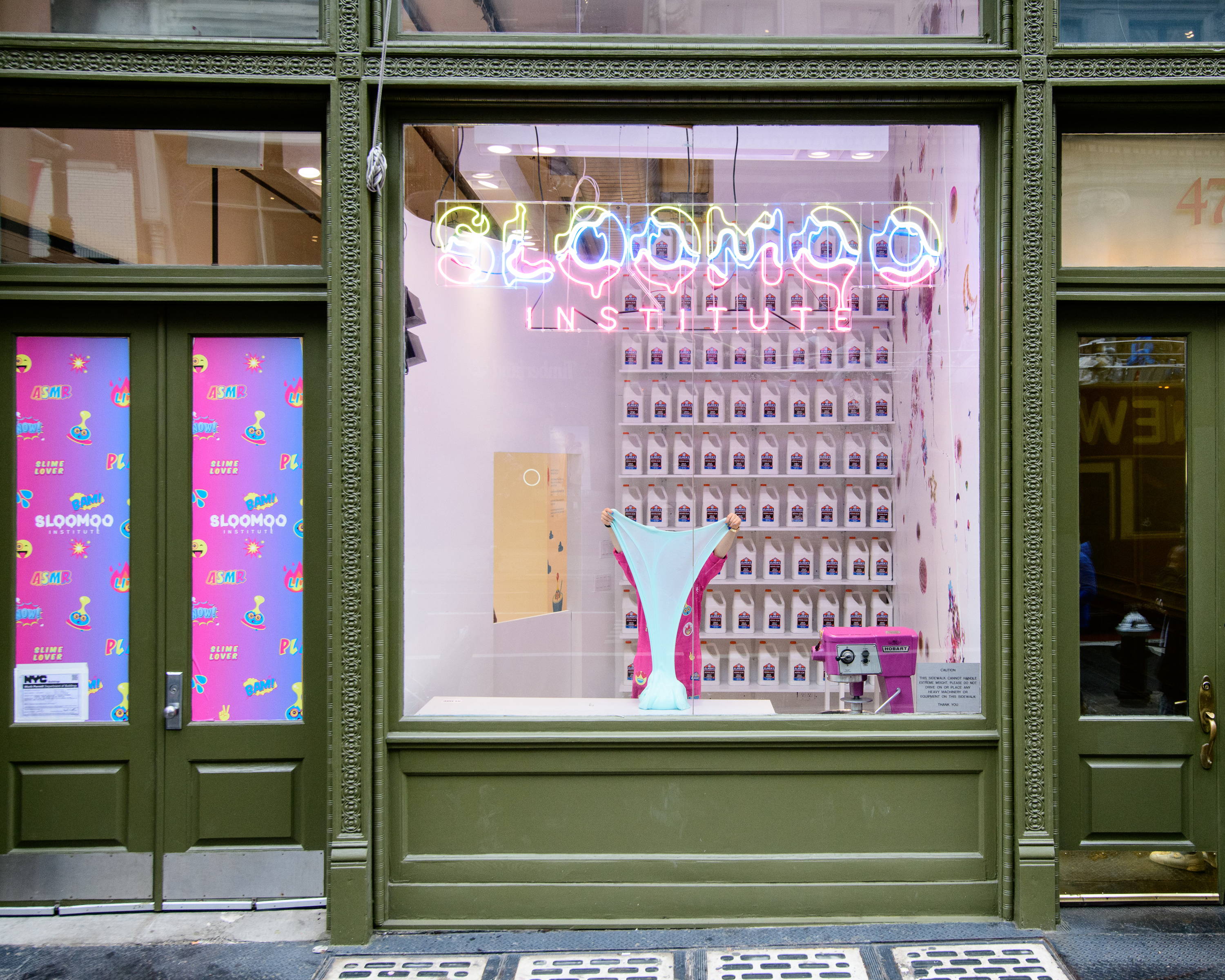 Credit: Zach Hilty/BFA.com
We are obsessed with slime. We pretty much play with slime all day. It shows up in our dreams. We take it out to dinner. And we never leave home without at least one in our bag (along with a tripod because you never know when you'll see a good background for a video).
There are four of us behind Sloomoo Institute: Co-Founders Sara and Karen (who have been friends for 11 years), Founding Partner Toni (who is the creator of NYX Cosmetics) and Amy (of the famous @scentedslimebyamy).
Slime came to Sara and Karen at difficult times in the summer of 2018; the two of them found it incredibly healing, relaxing, and joyful during a period that was very trying and anxiety ridden. That was the start of the Sloomoo dream. Falling in love with slime inspired them to launch this project. "We wanted to share the magic of what we were feeling with the world," they say.
Located in an 8,000 square-foot space in SoHo, Sloomoo is the ultimate slime playground - endless vats full of slime to explore, a lake of slime to walk upon, a 150' DIY bar (over 200 toppings to choose from!), mesmerizing ASMR video projections, an EEG machine to show your brand "on slime," and more.
---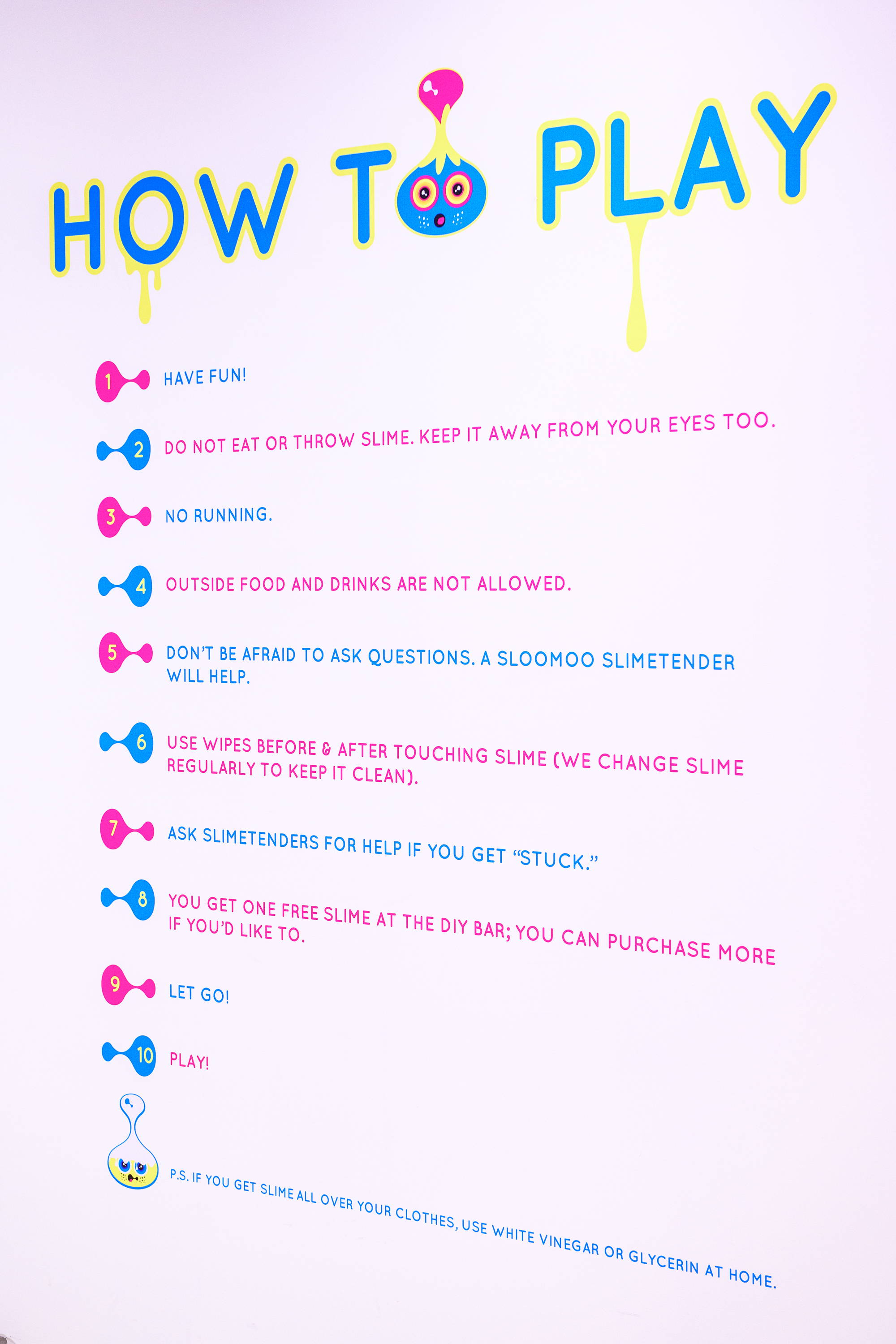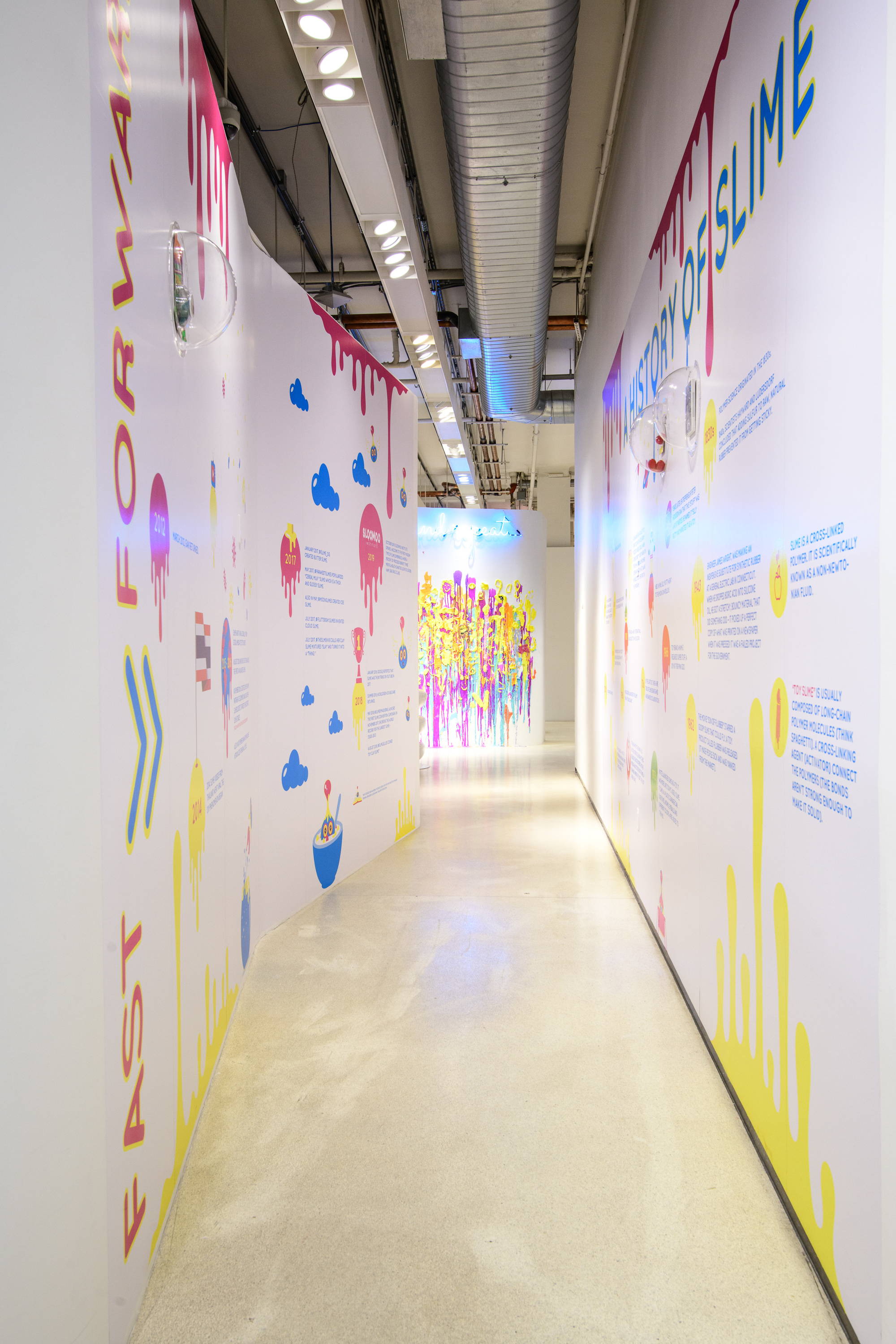 Credit: Zach Hilty/BFA.com
---
Mental health is a main focus for us. We have found that when you play with slime, it's impossible to be unhappy. It keeps you totally mindful and before you know it, the stress you may have been feeling dissipates. Hence, $1.50 from each ticket will benefit three mental health charities: Sad Girls Club, Love is Louder and NAMI (the National Alliance on Mental Illness), with .50 per ticket going back to each.
---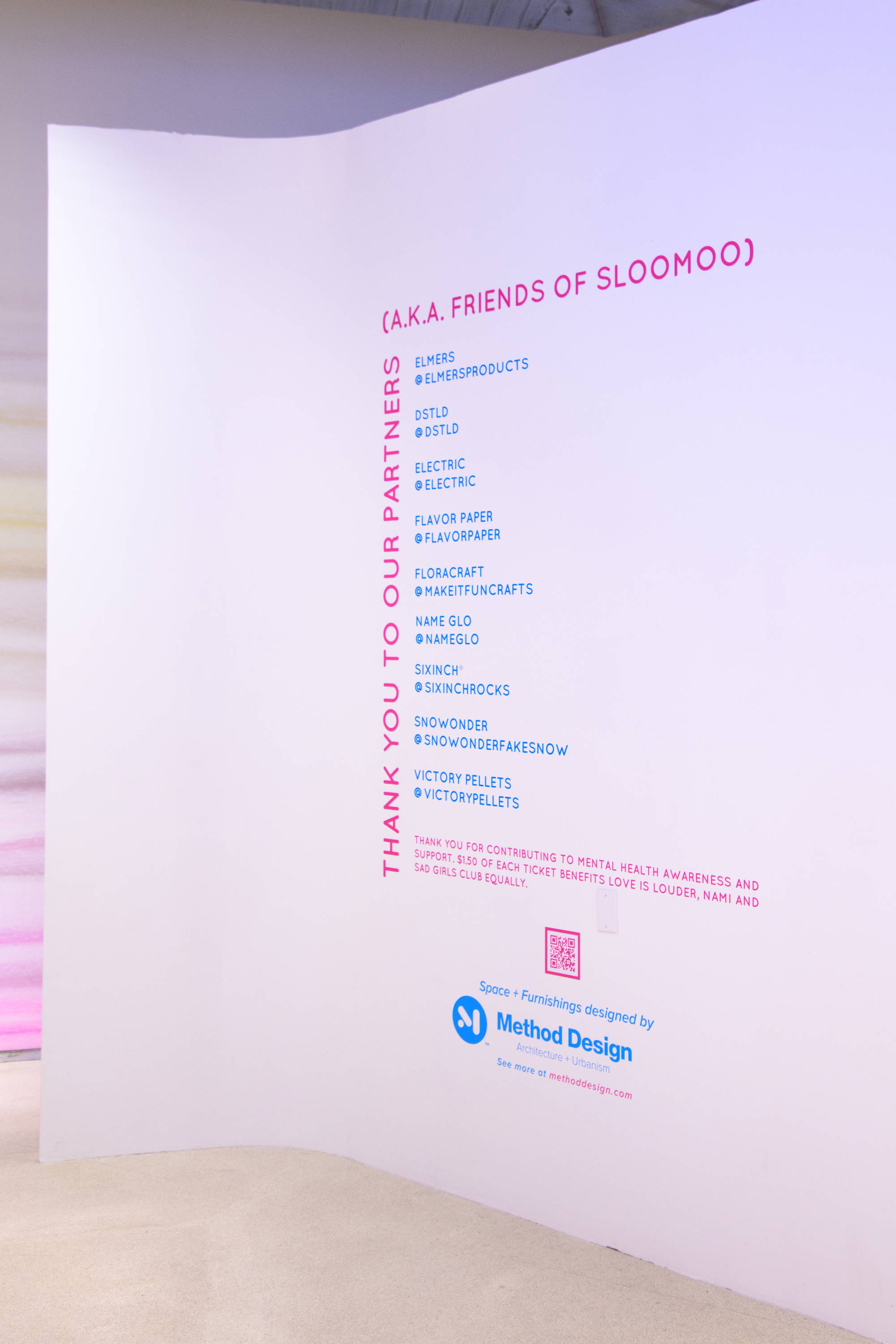 Credit: Zach Hilty/BFA.com
---
We partnered with genius scientists to find the first sustainable solution for slime as most of the ingredients are biodegradable. We will be going through hundreds of gallons of slime daily (we have to change it regularly to keep it clean) and we refused to add more waste to the landfill.
---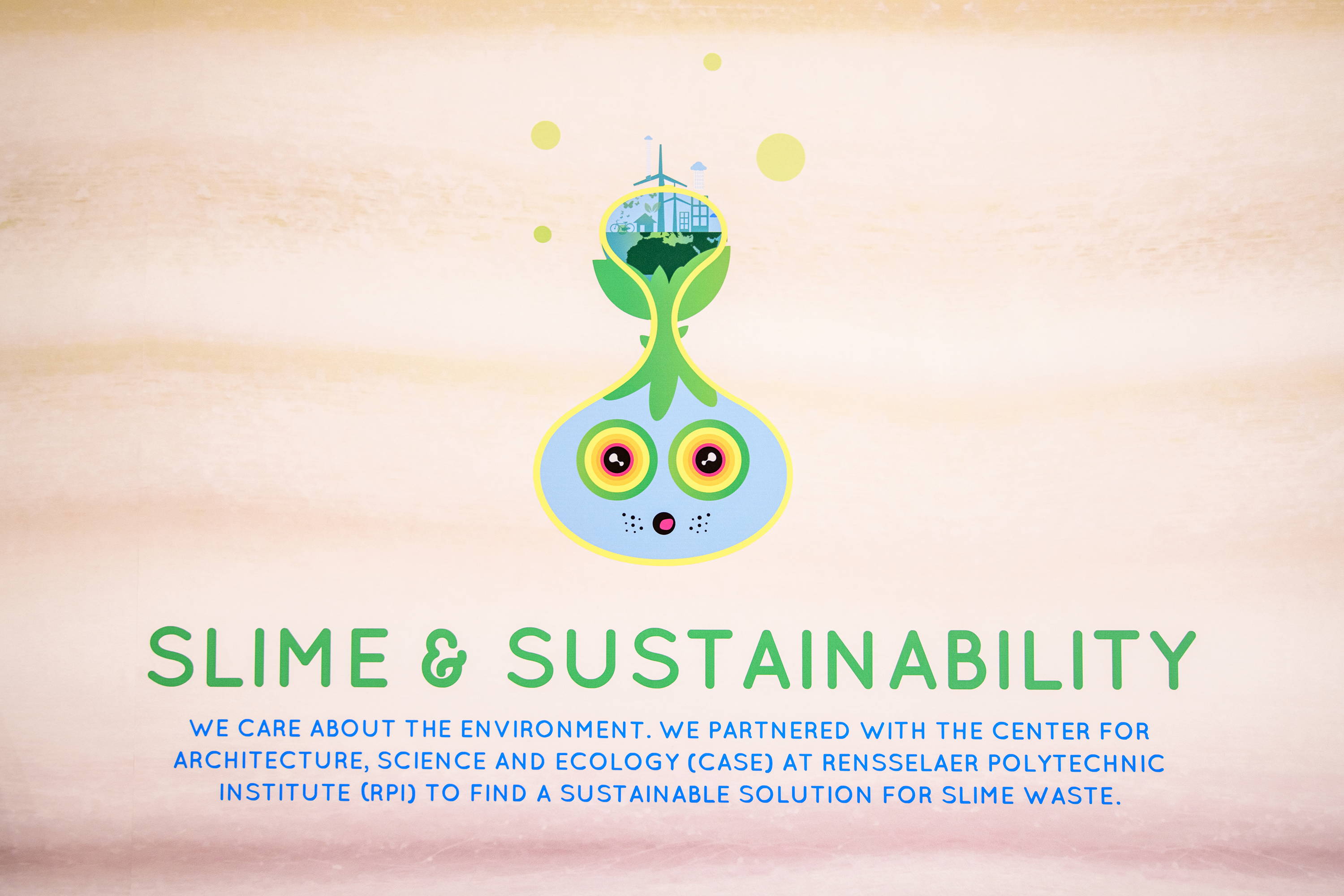 Credit: Zach Hilty/BFA.com
---
Everything about this project has all of our energy and love. We can't wait for you to join in and slime with us. Follow us at @sloomooinstitute for exciting updates.
Here's an inside look at our space: