How we put slime on our walls, literally...
Jon Sherman, founder and creative director behind Flavor Paper, brought wall coverings back to life. Their wild, Insta-worthy wallpaper installations have blessed the walls of MoMa, Palette (Bergdorf Goodman's restaurant), Brooklyn Museum, the Whitney Museum, and many more. While they are known worldwide for their mastery in hand screen printing, digital printing has allowed them to push boundaries and turn an age old tradition of wall coverings into art.
The wallpaper in our space is done by Flavor Paper, who had the genius idea to turn original images of cloud slime into the loveliest of pastel ombre walls. We spent an afternoon with the wall master, fluffing up slime and placing it on the floor for the photo shoot. It was then transformed into a 12' high repeating pattern that now makes our guests feel like they're inside of a cloud slime.
Flavor Paper was also behind the wallpaper in the kitchen our Slimers in Residence use in the window. It was created by photographing clear slime and charms. And you'll find the brand's black light activated wallpaper in Sloomoo's Cove.
Jon added a dimension to our experience that traditional paint would never have been able to do. We sat down with him to learn more about his practice and his collab with the Beastie Boys.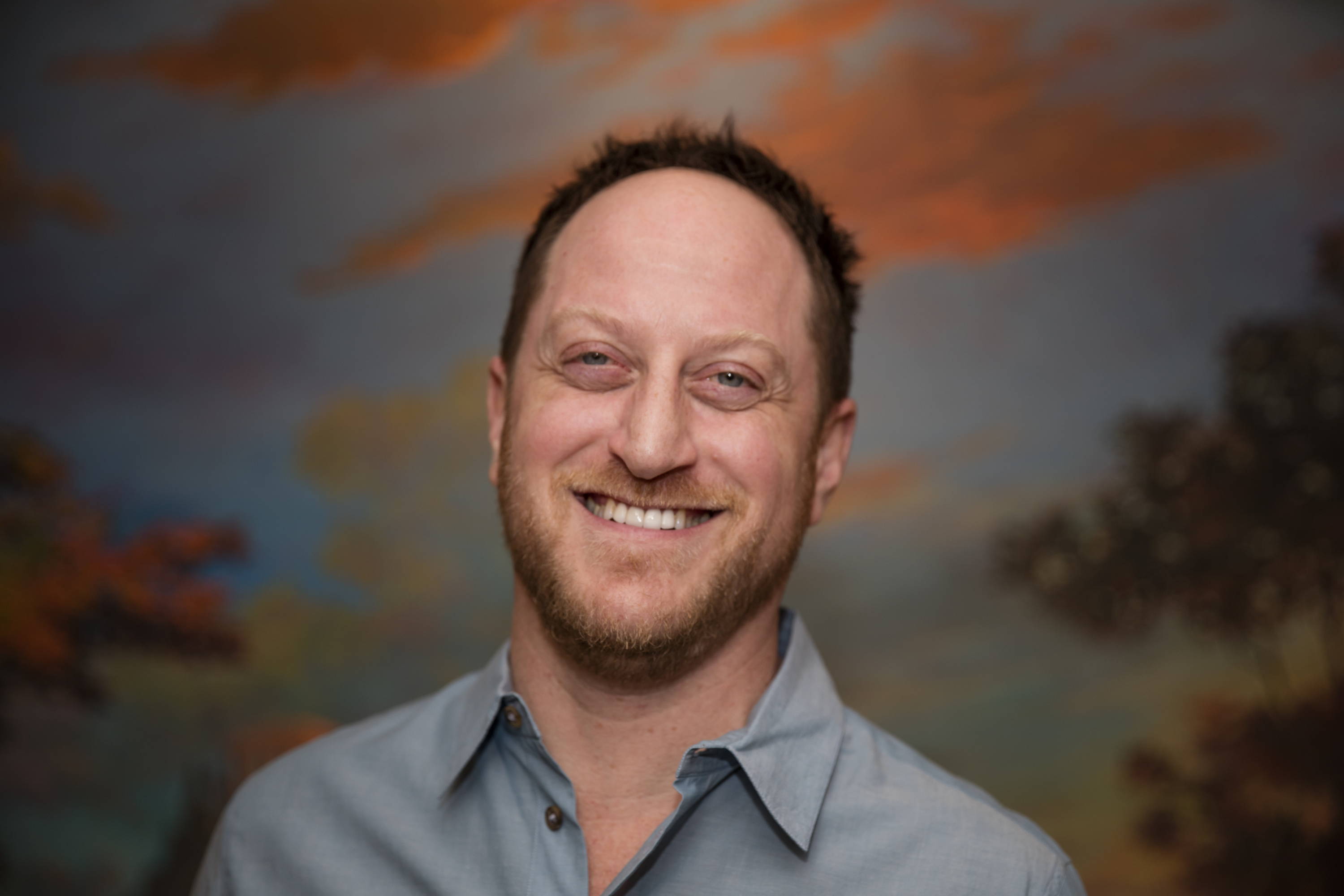 Picture care of: Jon Sherman
How did you start your business and get into wallpaper?
In 2003 I was doing interior design as part of my work in the real estate development world and I found out about this guy named Ted who had started a wallpaper company in the '70s. Turns out, he was going to burn all of his equipment, so on a whim I decided to rescue it and teach myself how to make wallpaper. At that time I was unfamiliar with any cool wallpaper and no one I knew had ever thought about using it. I saw that as an opportunity to make unexpected designs with unusual colors and materials that would appeal to friends and designers who were part of a generation that hadn't experienced compelling quality wall coverings. Plus, I've never been a fan of white walls.
How does wallpaper impact a space?
It depends on the space and desired vibe. Since we set up shop our modus operandi has been to make art that is not only tailored to individual tastes, but that also inspires and enhances the living or working environment with an emotional impact. Great design should be transportive and leave a strong impression on the viewer, as well as create an overall happy experience.
What has been your most significant project to date?
Opinions vary on that! Our Warhol collection is the most notable and commercially successful. However, I feel our Conduct collaboration with François from UM Project was the most creative work we've done. I had the idea to use conductive ink to bring a room to life via the walls, and together we realized that concept in a beautiful and engaging way. Simply touching hand-printed wall coverings allowed you to turn on lights, create sounds, move fans, and more. That said, our Brooklyn Toile collaboration with Mike D from the Beastie Boys, featuring everything Brooklyn from Biggie Smalls to stroller moms, is probably our best-known wallpaper.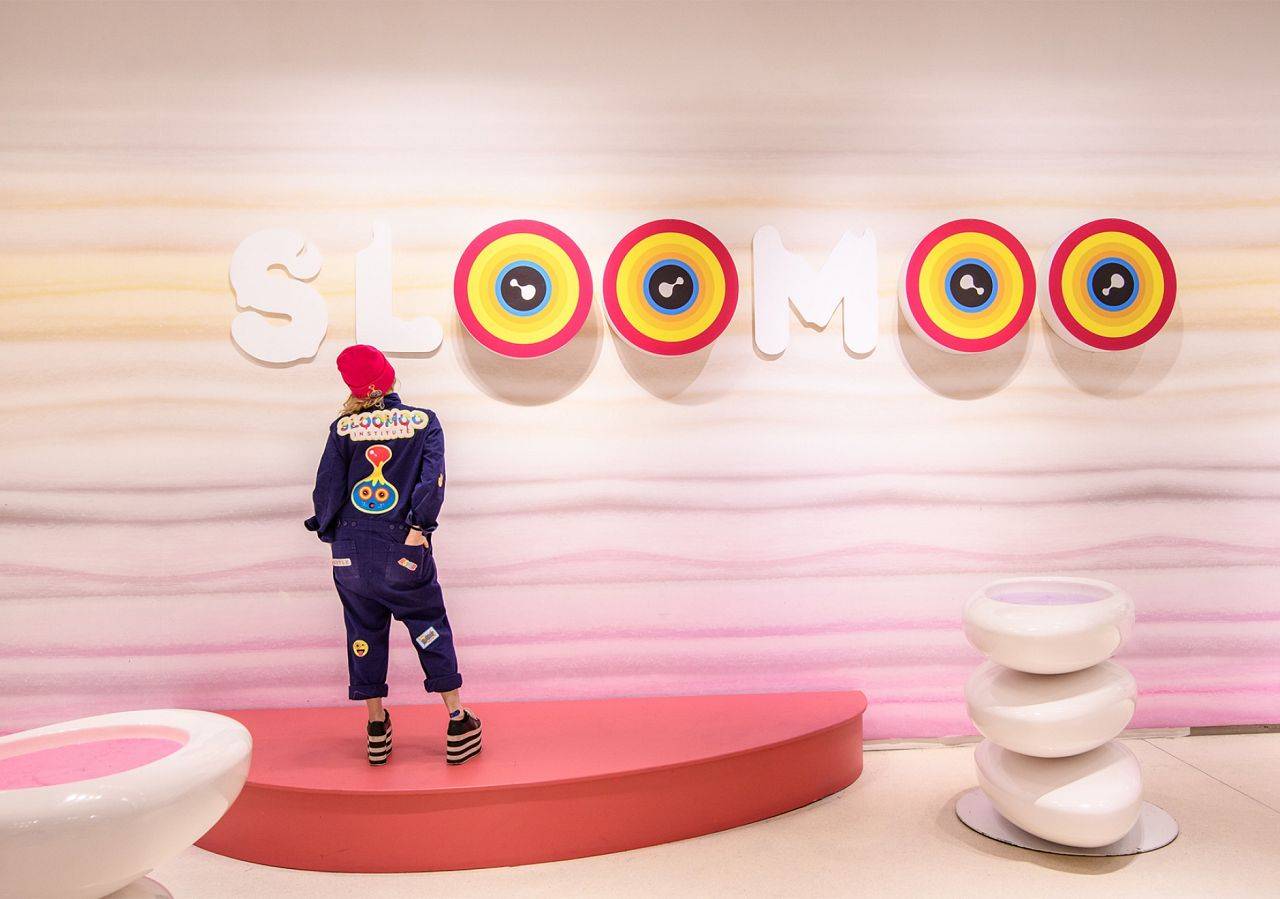 Pictured: Cirrusly Slimy ombre wallpaper.
Credit: Zach Hilty/BFA
Can you describe working with the Sloomoo team? What were your artistic/design goals?
This was not our first rodeo with members of the Sloomoo team. We previously collaborated with Karen Robinovitz on the interactive, multi-media art exhibit Flutter that opened in Los Angeles in 2019. And, we supplied and created wallpaper in collaboration with Sara Schiller for her MEET spaces as well.  So we all knew we were in for a no-holds-barred creative ride. Initially the mission was to create one ombre design, but I felt it would be much more interesting to incorporate slime as the main aspect of the imagery and develop the first wall covering, based on the real deal. The result was so dynamic that we also created an oozy blinged-out clear slime wallpaper for the front Kitchen to further engage visitors and emphasize the possibilities of the medium when approached with total creative freedom.   


How long did it take to develop the wallpaper for Sloomoo?
The actual down and slimy development process was fast and furious. We had less than a month to make the aforementioned designs, as well as a funky holographic-meets-Day-Glo custom "Starglint" print for The Cave.
Can you walk us through the design process for the ombre wallpaper?
To create the Cirrusly Slimy ombre wallpaper we tested a number of slime varieties to determine which would give us the right effect, as well as the stability to shoot it and build a design. Once we locked in on the Cloud slime we chose colors, shot all of the layers both individually and together to get a nice smooth gradient, and at different stages of change. This required 10 different slimers working the material in a timed slime ballet so that each layer landed in a similar phase of use and rest. Tests were then printed; we chose the best image of each color and then built out a floor-to-ceiling ombre. Voila: first ever slime wallpaper magic!!
What drew you to Sloomoo
The mission behind Flavor Paper and Sloomoo are quite similar: celebrate originality, and fully explore the boundaries of a medium to create an environment that ignites the senses. It was exciting to collaborate with the museum to reimagine what slime could be, creating unconventional custom wallpapers designed to enhance the space and extend the product to the wall.
What's your favorite kind of slime
Any kind that my 5-year-old son doesn't smash into the furniture.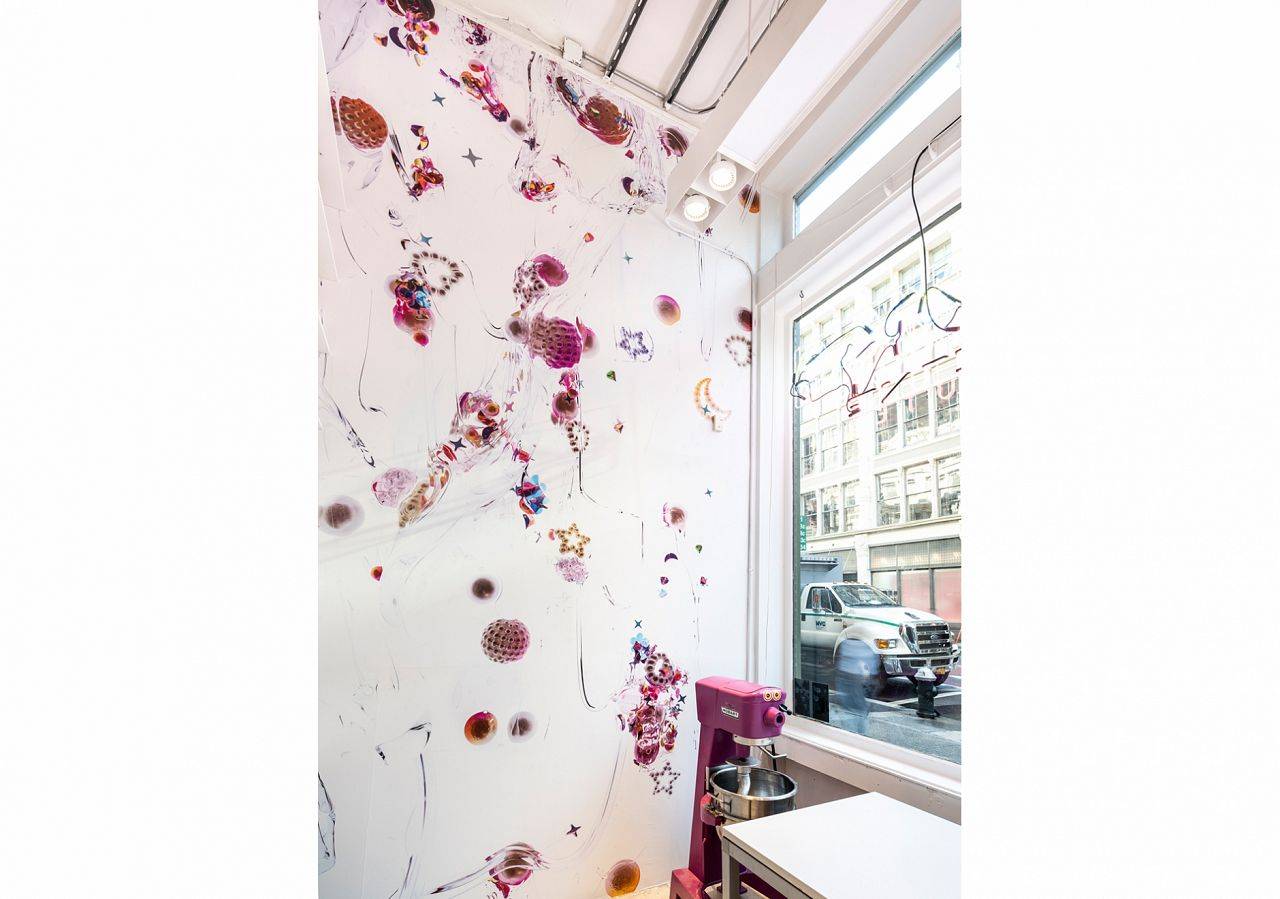 Pictured: Blinged-out clear slime wallpaper in our front kitchen.
Credit: Zach HIlty/BFA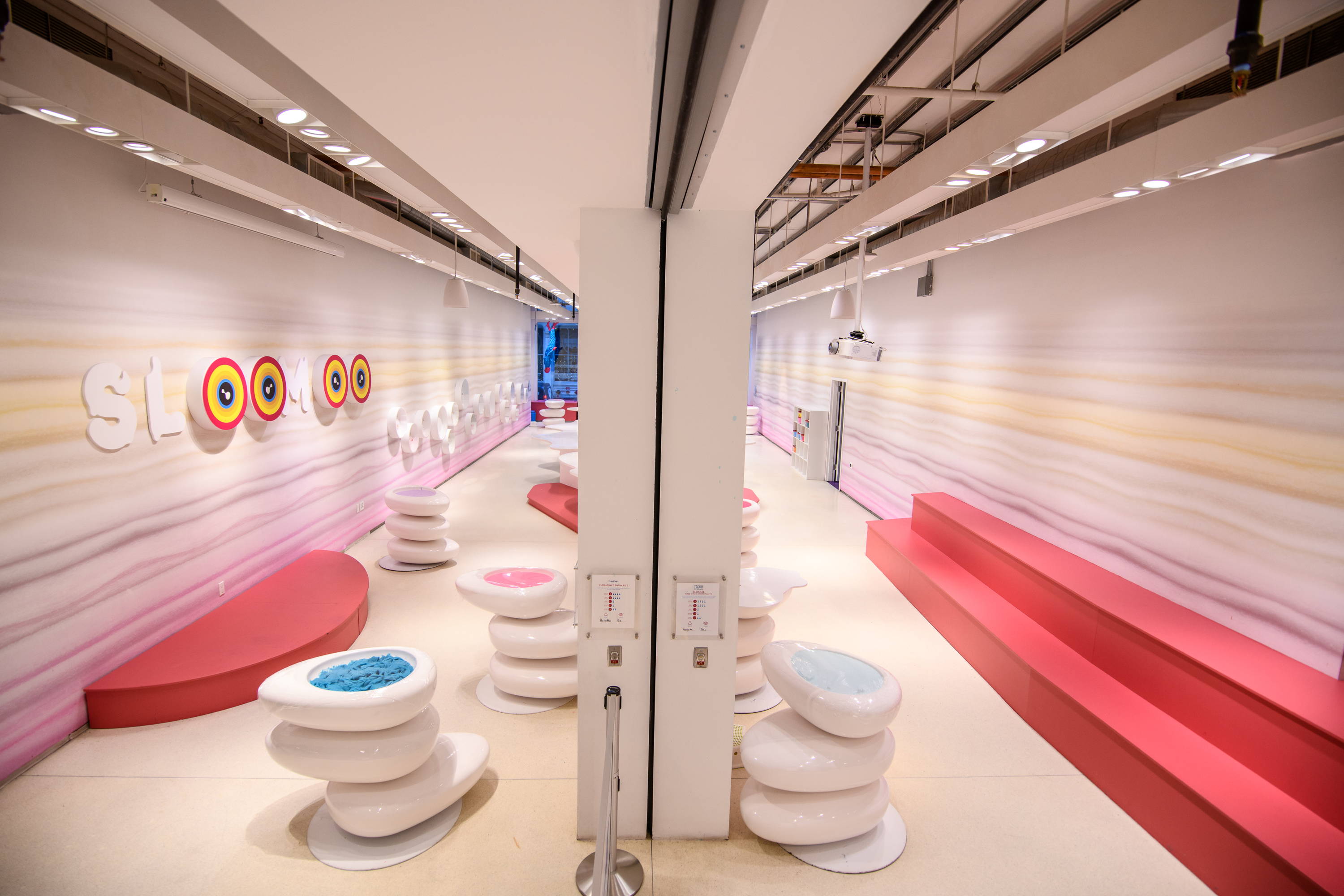 Pictured: Ombre cloud slime printed as wallpaper.
Credit: Zach Hilty/BFA